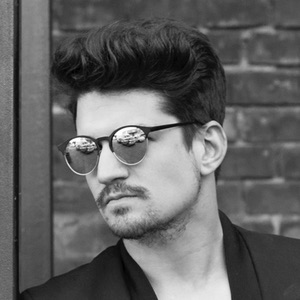 Péter "Peet" Ferencz
Violin & Vocals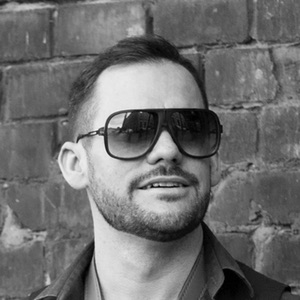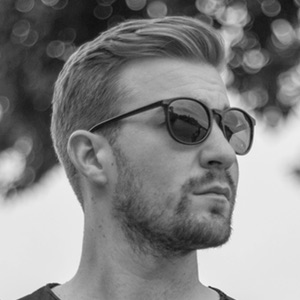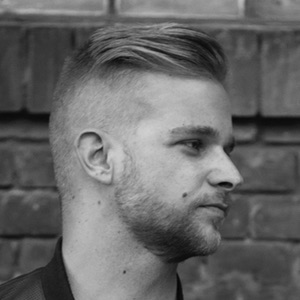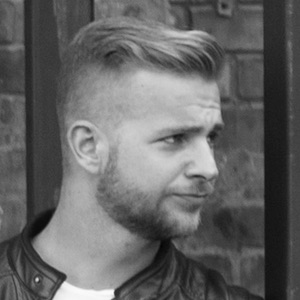 Peet Project – Pop-Funk-Jazz from "The Bad Boys of Budapest"
The Peet Project is a Hungarian pop-funk-jazz band comprising five twenty-something musicians. Their original music is a seductive and eclectic blend, reflecting influences encompassing Brian Culbertson, Candy Dulfer, George Duke, Earth Wind and Fire and the Rippingtons, among others. The group's driving force is violinist-composer-vocalist-producer Peter "Peet" Ferencz (27). Peter gives the band its unique sound through his use of violin as a lead instrument in an equivalent role to saxophone or keyboards. His talent was recognized by contemporary jazz icons Brian Culbertson, culminating in Brian lending production guidance to one of the standout tracks off the second album, and Dave Koz who travelled to Hungary to record a single with the Peet Project in the summer of 2016. They play extensively in Hungary and regularly perform in the United States and other European countries like Spain, Slovakia, Romania, Malta and Switzerland.
The Peet Project was formed in 2009 and their career kicked off when they won the grand prize of Budapest-based 90.9 Jazzy Radio's song contest later that year. The band's debut album, Pink Spirit (2010, Beagle Beat Records), received rave reviews, not only in Hungary but also internationally, at JazzCorner and JazzTimes, whilst Smoothjazz.com's Sandy Shore described the CD as "off-the-hook, irresistible grooves and melodies". The album was then on serious rotation at smooth jazz stations in the US, the UK, Germany and Switzerland, and in September 2011, the band made its international stage debut, rocking Switzerland's Jazzclub Rorschach as they opened a concert season featuring such luminaries as Victor Bailey and Drew Davidsen.
Released in November 2011, the Peet Project's second album, Turn You On (Beagle Beat Records) was again embraced by smooth jazz stations worldwide, most notably in the UK and the USA, receiving over 1,700 spins in the States alone in 2012. The album's opening track, Does the music turn you on?, was produced by Peet with the expert guidance of none other than Brian Culbertson, after the two met in Budapest. The band's third album, Overseas (2013, on Beagle Beat Records) was released in April 2013 and achieved similar success as the previous releases.
In January 2014, they began working on the new album, Love. It showcased more energy, more vocals and a host of styles that best fit the band: funky, soul and pop mingled with vintage stylistic flavors reminiscent of 70s and 80s music. The album's lead single, Jazz & Wine made it to the Billboard Smooth Jazz Top 30 in July 2015.
In April 2016, the Peet Project was invited to play at Europe's premier jazz events, the Mallorca Smooth Jazz Festival in Spain, sharing the bill with the likes of Steve Cole, Gerald Albright, Paul Taylor and Nathan East.
March 2017 saw the release of a new single Rosy Cheeks, a joyful, upbeat tune featuring none other than sax legend Dave Koz, who recorded the single with the band in Hungary in the summer of 2016. Rosy Cheeks feat. Dave Koz spent 14 weeks on the Billboard Smooth Jazz Top 30 and made it to the top 20 on all US smooth jazz charts.
Rosy Cheeks was the first single off the band's new album, The Bad Boys of Budapest, released on July 28, 2017. In addition to Dave Koz, further featured artists on the new release include master keyboarder Jonathan Fritzen, Cincinnati-born vocalist extraordinaire James Copley (from the French funk-jazz sensation Electro Deluxe) and Hungarian singer/bassist ace Laci Gáspár. The album includes a host of brand new originals that showcase the band's trademark jazz-infused pop sound in its hippest form, along with all singles released since the previous album. The new single Champagne of My Life hit radio stations worldwide on August 7, 2017 and is climbing the smooth jazz charts in the US. "The Bad Boys of Budapest" was named "Best album of 2017" by Jazztrax.
In May 2018, the Peet Project was invited to play at the prestigious Dave Koz Cruise in Scandinavia and the Baltics, a jazz festival by the sea organized and hosted by US sax legend Dave Koz.
In the summer of 2018, the band opened for local jazz/rock/pop icons Tátrai Band at the 11,000-capacity Budapest Park, one of the largest concert venues in the Hungarian capital. Then in October they played at the Sax on the River jazz event as the opening act to Prince's legendary saxtress, Candy Dulfer. The concert was staged at the prestigious Raley Field in Sacramento, California.
The band returned to the US in February 2019 to perform at the inaugural Jazz Weekender festival in Carmel, CA. The quality of their performance earned them an invitation to the 2020 edition of the festival, too. The event's musical director is Nathan East, a legendary American bass player who has played with the likes of Phil Collins, Eric Clapton and Toto over his career.
On the home front, the Peet Project was contracted to write and record the official anthem for Hungary's largest and most prestigious annual jazz festival, the Paloznak Jazzpiknik in early 2019. In August the band also played at said festival, opening for US pop legends The Jacksons and gaining rave reviews in the Hungarian press.
The band spent the rest of 2019 in the recording studio, working on their sixth album, Ups & Downs, released on February 14, 2020. The album features such luminaries as 2-time Grammy Award winner Paul Brown on guitar, the late Prince's outstanding saxophone player, Marcus Anderson, trumpet ace Ilya Serov and master saxophonist Michael Lington.
The first two radio singles from Ups & Downs (Let's Do This feat. Paul Brown and Galaxies) performed nicely on the charts and both tracks made it to the Billboard Smooth Jazz Top 30, making the Peet Project the first Hungarian band to date that appeared on a Billboard chart with four different songs. 
As additional recognition, the album Ups & Downs was voted #2 album of the year 2020 and the song Look Up to the Sky was voted Best Song of 2020 by JazzTrax.com, the online radio entity behind Catalina Island JazzTrax Festival.
In February 2021, sax player Attila Závodi's phenomenal composition, Galaxies garnered the band's their first ever international #1 chart position, on the Top 10 chart of Canada's WAVE.FM radio station.
In 2022, the band could finally return to the United States for a series of concerts, playing at Brian Culbertson's Chicago Jazz Getaway in September, then at Spaghettini in Los Angeles, at Yoshi's in Oakland and at the 35th Catalina Island JazzTrax Festival.
This US tour came hot on the heels of the September release of Donut Jam, the first single off the Peet Project's 7th studio album, Sweet Lemon which hit digital music stores worldwide in December 2022. The album features legendary LA guitar great Michael Thompson, young Hungarian multi-instrumentalist Atus Zombori and talented vocalist Feng Ya Ou.
The band kicked off 2023 with a January album release concert in Budapest and they are gearing up for the release of the next single in the spring.
Peet Project – Pop-Funk-Jazz a "budapesti rosszfiúktól"
Hazánk nemzetközi hírű, ötlemezes pop-funk-jazz zenekara, a Peet Project 2009-ben elnyerte a Jazzy Rádió országos dalversenyének fődíját. Ekkor jelent meg első lemezük, a "Pink Spirit", melyet azóta további hat stúdiólemez követett.
Rendkívül fiatalos, dinamikus, és dallamos zenéjük korszakalkotó különlegessége, hogy a Funky és Pop alapú, némi Jazz-es szabadsággal fűszerezett környezetben a zenekar frontembere, Ferencz Péter "Peet" által prezentált hegedűjáték egyenrangú szerepet kap a szaxofonnal és egyéb szólóhangszerekkel, miközben mindezt energikus ének és színpadi jelenlét egészíti ki.
A Peet Project a kiemelkedő tenegerentúli rádiós játszásnak köszönhetően rendszeres meghívottja lett az amerikai fesztiváloknak. 2013-ban a csapat a los angelesi Catalina Island Jazztrax Festivalon elnyerte az "Év felfedezettje" címet.
2015-ös amerikai koncertezésükről hazatérve a srácok itthoni sikernek is örülhettek: A zenekar bejutott a Hungary's Got Talent élő showjába, ahol bemutathatták első Billboard listás szerzeményüket, a "Jazz & Wine"-t a hazai közönségnek.
2016-ban a zenekar Dave Koz világhírű szaxofonostól személyes meghívást kapott a karib-tengeri Dave Koz Cruise-ra, ahol a szakma legnagyobb világsztárjaival együtt szórakoztathatták a mintegy 2000 fős közönséget. Dave-vel kötött barátságuk gyümölcse egy újabb nemzetközi rádiós siker lett, a 2017 tavaszán megjelent "Rosy Cheeks" c. daluk 14 hetet töltött a nemzetközi rádiós Billboard Top30 listán.
Újabb itthoni siker, hogy a fiúk bekerültek A DAL 2017 hazai Euróviziós Dalfesztivál előválogató-showba, ahol a top 18-ig jutottak "Kill Your Monster" című dalukkal.
2017 júliusában jelent meg a "Bad Boys of Budapest" című 5. Peet Project lemez, amelyen Dave Koz, James Copley és Jonathan Fritzén mellett egy hazai sztár, Gáspár Laci is közreműködött. A 13 dalt tartalmazó stúdióalbumot nagy sikerrel mutatták be az A38 Hajó fedélzetén, majd ezt követően őszi kaliforniai turnéjukon is. A Los Angeles-i JazzTrax portál 2017-ben a lemezt "Az év legjobb albuma" díjjal jutalmazta.
A csapat 2018-ban ismét A DAL Top30-as mezőnyét erősíthette, külön erre az alkalomra készített Runaround című felvételükkel.
A 2020 februárjában megjelent és a 2. Jazzweekender Fesztiválon (Carmel, Kalifornia) bemutatott hatodik albumuk, az "Ups & Downs" első két rádiós kislemeze egyaránt a Billboard Top30-ba repítette a fiúkat, így a Peet Project lett az első olyan magyar zenekar, amely négy különböző dallal is szerepelt valamelyik Billboard listán. Ez volt a srácok első olyan nagylemeze, amiről két dal is a Billboard Top30-ba került
További elismerésként az amerikai JazzTrax.com portál 2020-ban az Év 2. legjobb albumának választotta az Ups & Downs-t, míg a Look Up to the Sky című felvétel "Év dala" címet nyert
2021 februárjában Závodi Attila szaxofonos szerzeménye, a Galaxies elhozta a zenekar első nemzetközi listavezető pozícióját, amikor a kanadai WAVE.FM rádióállomás Top 10-es listájának élére került. 
2022-ben a zenekar végre újra az Egyesült Államokban turnézhatott: szeptemberben Brian Culbertson Chicago Jazz Getaway fesztiválján léptek fel, majd októberben a Los Angeles-i Spaghettiniben, az oaklandi Yoshi's-ban és a Catalina Island JazzTrax Fesztiválon léptek fel.
Még az amerikai turné előtt, szeptemberben jött ki a Donut Jam, amely a zenekar hetedik stúdióalbumának első kislemeze. A Sweet Lemon c. album 2022. decemberében jelent meg. Az albumon közreműködik a legendás Los Angeles-i stúdiózenész, Michael Thompson gitáros és két fiatal magyar tehetség, Zombori Atus (gitár) és Feng Ya Ou (ének).
A csapat a 2023-as évet egy januári budapesti lemezbemutató koncerttel indította és jelenleg a következő rádiós kislemez tavaszi megjelenésére készül.